Treatment Massage is goal oriented, focused and specific to the soft tissues involved, in most cases, attention to other areas of the body may be necessary to deal with the cause of the problem.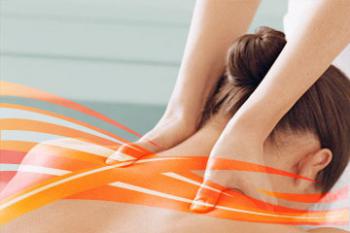 Treatment Massage can also help to address chronic pain, poor posture, and muscle imbalances.
There are many different types of techniques that Pip uses to address soft tissue dysfunction, including: trigger point therapy, myofascial work, postural re-education, plus pilates mat based exercises.
Myofascial Release Massage operates on the principle that you store stress and tension in your muscles and your connective tissues. This causes them to become stiff and locked, which results in discomfort, or even pain, in your everyday life. Myofascial work uses specific techniques to release the connective tissues (fascia) thereby restoring good health to muscles and joint structures in the surrounding area.
A personalised management plan and time-frame for specific injury related work will be discussed with Pip at the outset of any massage work.